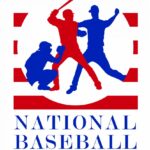 FOR IMMEDIATE RELEASE
Contact: Kevin Jenks
Tel. (316). 977. 9400
Email: kevin@nbcbaseball
Date: 9/16/16
Attendance Numbers Released for 2016 NBC World Series
National Baseball Congress attendance figures soar past previous year; Kansas Stars show generosity toward charity and teams.
55,137 people and fans from all over the United States converged upon historic Lawrence-Dumont Stadium this past August to witness one of the most unique and longstanding sports traditions Wichita has to offer. The number shows a 25% increase in attendance over last year.
"On behalf of the National Baseball Congress, we are thrilled with the tournament and the excitement it brought to the city, further cementing its place as one of the top sports and entertainment events in Wichita," said Tournament Director & General Manager Kevin Jenks. "We thank our fans and everyone involved with the World Series for their overwhelming support."
As many descended upon the 82 year-old Lawrence-Dumont Stadium to watch 25 of the best baseball players to ever play the game, the Kansas Stars were doing their part to give back to the community. The 3rd place prize money they accumulated of $2,000 will be donated to the Muscular Dystrophy Association.
The Kansas Stars did not stop there, however. They donated all proceeds from the Davis-Moore autograph session back to the other 15 competing teams from Championship Week to help cover travel/food/lodging expenses. In total, they gave back $12,525. More specifically, each team received $835 on top of what they earned playing, per the generosity of the Kansas Stars and Davis-Moore.
"The Kansas Stars wanted to come together and do something of substance for the young players who were traveling a path each of them have traveled," said Nate Robertson, former MLB pitcher and resident of Wichita. "With that thought in mind the entire team decided to participate in an autograph session in conjunction with the NBC and donate all proceeds to the other 15 teams in the tournament to assist with their team travel expense."
"What a great gesture by the MLB players to give back to not only the Muscular Dystrophy Association but also to the teams that participated in the 2016 NBC World Series," said Santa Barbara Foresters manager Bill Pintard. "First Class all the way. Thank you Kansas Stars!"
About NBC: The National Baseball Congress World Series is the premier showcase for college age amateur players since 1935. The NBC World Series is the third largest event and the oldest continuous sporting event in the City of Wichita. This non-profit 501c(3) foundation operates under the supervision of a 13 member volunteer board of directors. To learn more visit www.nbcbaseball.com. Or call us at 316.977.9400
###