What You Need to Know About the 89th NBC World Series
On August 3rd one of Wichita's greatest summer traditions returns!  The National Baseball Congress (NBC) World Series, powered by Evergy, will bring 10 days full of baseball tradition, family fun, and exciting entertainment to Wichita.
What is the NBC World Series?
The NBC World Series is a 16-team national tournament that showcases some of the best amateur talent across the country and has been held in Wichita every year since 1935.  Raymond "Hap" Dumont (think Lawrence-Dumont Stadium) founded the tournament and brought Satchel Paige in to play in the very first tournament, years before MLB was integrated.
Since then, the NBC World Series has featured everything from glo-ball and red, white & blue bases, to Gertie the Goose, to over 800 future major leaguers playing as a part of the National Baseball Congress.
Where can I see this year's NBC World Series?
From August 3-12th, the NBC World Series will be held at Eck Stadium, on the campus of Wichita State University. Up until semi-finals night on August 11th, there are four games every day, starting at noon, and your ticket is good for the full day's slate of games.
How do I get into the NBC World Series?
Tournament passes are your best bet to not miss a pitch of the 89th NBC World Series! Passes get you in to all 35 games over 10 days, and are $75 for General Admission or $90 for Reserved seating. That's only $2.15 per game for GA!), plus tournament passholders get guaranteed giveaways.
General admission tickets are $10 a day, or $15 for reserved, with discounts for student/seniors/military. And all kids 14 and under get in FREE every day if they wear their little league jersey, thanks to Evergy. Click HERE to learn more about ticket options.
Let's talk about the food!
You can't have a baseball game without ballpark classics like hot dogs, peanuts & popcorn. With a general admission ticket, fans can bring their own food and non-alcoholic beverages to the Coleman Hill in the outfield. So bring a pizza, a picnic basket, or your gas grill and have your own tailgate experience during the game!
By attending, you should not only expect competitive baseball, but you should also expect a great fan experience every day.  From our Circus Night to our Military Appreciation Night, the fun never stops.  For the full list of our promotions, CLICK HERE.
National Baseball Congress Foundation
With 800+ college/amateur players competing at the NBC World Series every summer, we provide a high level of competition for those looking to make it to the next level.
Our Mission
The mission of the National Baseball Congress Foundation is to preserve, grow and popularize NBC World Series events as premier showcases for top athletes from around the world.
Our Vision
The NBC Foundation is dedicated to growing and enhancing sports in our community, while paying tribute to our proud baseball tradition. We strive to provide our participants an opportunity to compete against the best, establish and sustain strong partnerships and provide an entertaining and memorable event for all generations of fans.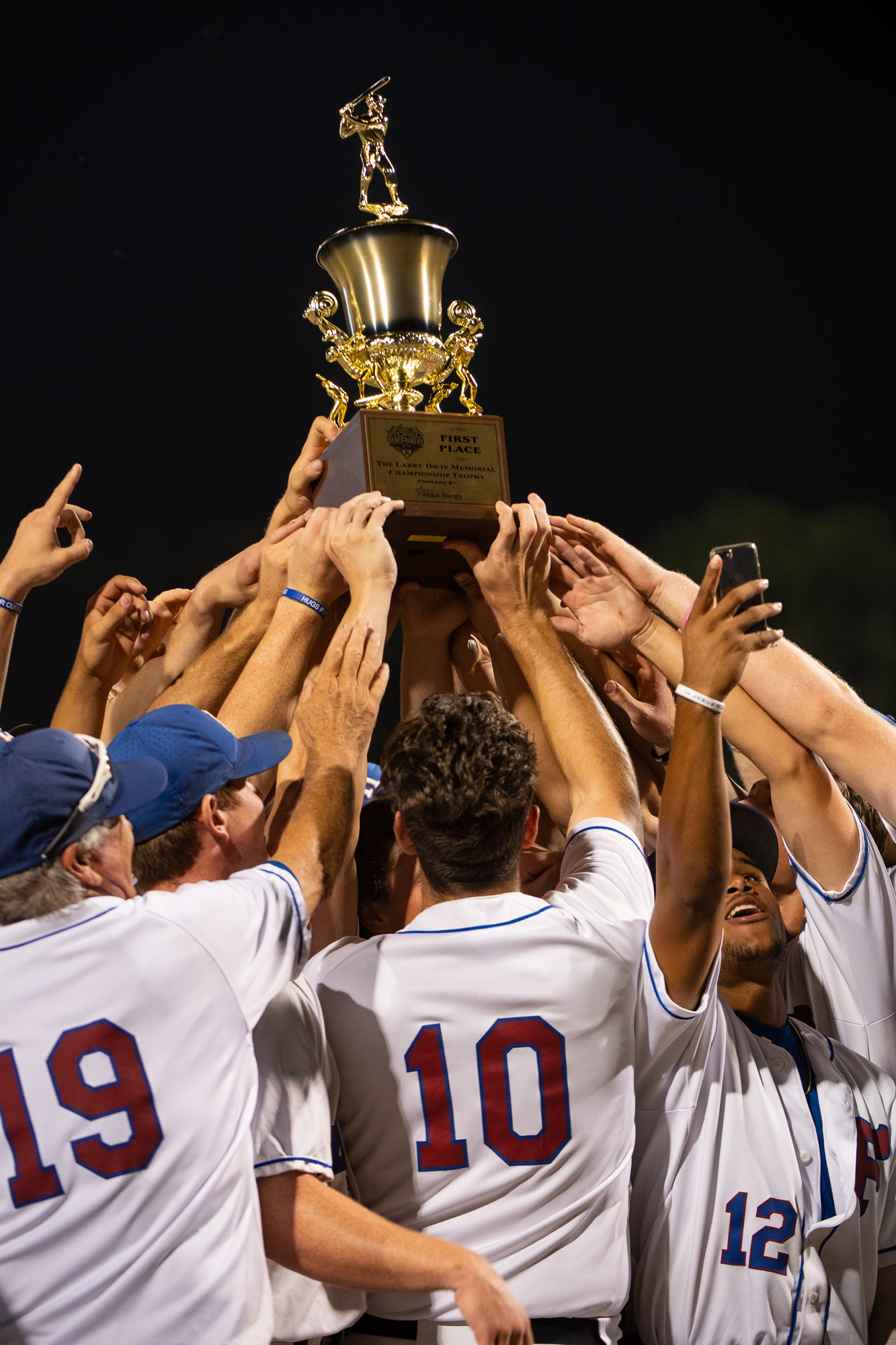 NBC Advisory Board
Jane Alderson
Britt Clubb
Shane Cornelius
Jim Dunning, Jr.
Sherii Farmer – Chairman
Paige Feikert
Bryan Frye – Vice Chairman
Matt Gerstner
Brock Hampton
Joe Johnson
Charlie Lord
Brian Meier
Micha Mohr
Troy Palmer
Matt Rogers
Josh Schepis
Jerry Taylor
Zach Theademan
Becky Tuttle
Jessica Viramontez
Adrian Webb
Casie Yowell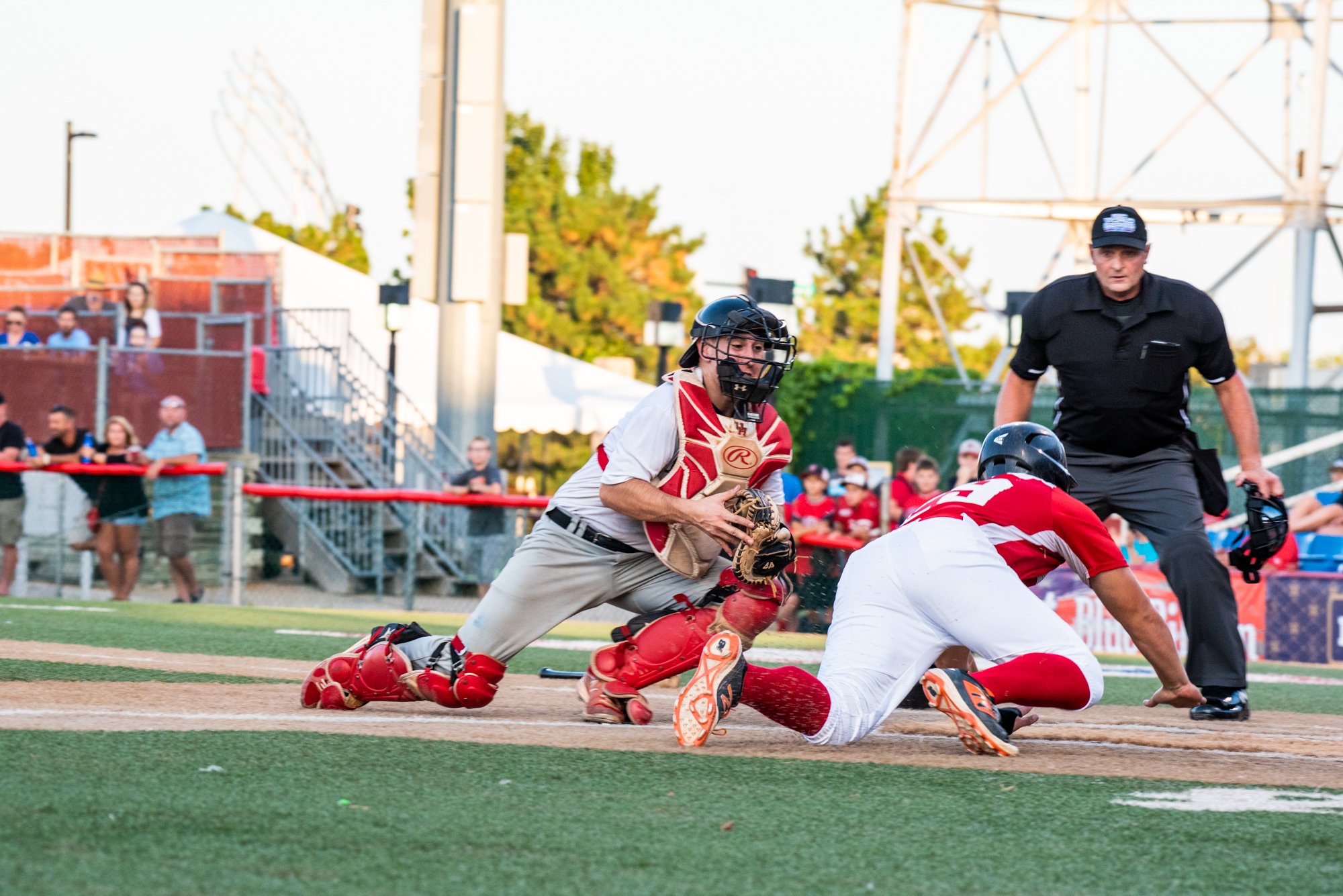 Learn More
About The NBC World Series
The 89th NBC World Series will be August 3-12 at Eck Stadium at Wichita State University.
The NBC World Series has been bringing together elite collegiate/semi-pro teams to compete every summer for the past 88 years. The tournament showcases the best of the best and provides fans with an experience that they look forward to all year. With over 177,000 live-stream viewers, the NBC is able to connect with and share this experience with people all across the country.
The NBC World Series is overseen by the Wichita Sports Commission. Learn more about the Sports Commission at wichitasports.com.
National Baseball Congress
300 N Mead, Suite 109
Wichita, KS 67202
Call: (316) 265-6236