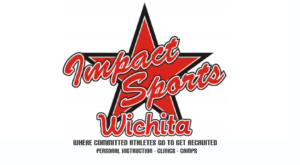 Learn about what Impact Sports Wichita has to offer! They are our Kids Day sponsor for Monday, August 8!
Billy Hall has been head instructor and Director of Wichita Stars Baseball for a year. Since then Billy has successfully created ISW's high school program from scratch. Billy has established the Wichita Stars Baseball as a prime collegerecruiting program. Billy was instrumental in getting six kids get signed to college in the first year alone. Billy was born and raised in Wichita Kansas. Billy was a walk on at Wichita State University in 1990. Billy played infield and outfield as a professional and reached as high as AAA while playing for five different affiliated teams which included the Padres, Red Sox, Reds, Marlins, and the Rockies. Billy set a professional baseball record of stolen bases with 66 straight without being caught. Billy is on Lawrence Dumont Stadium's wall of fame. Billy was inducted to the Kansas Sports Hall of Fame this year.
Impact Sports Wichita is a premier Baseball and Softball organization in the Midwest! Impact Sports Wichita has a 12,000 sq ft indoor facility with great person instruction – Clinics – Camps – Baseball & Fast-pitch Softball Teams! Impact Sports Wichita Fast-pitch Softball and Stars Baseball strives to create athletes that will compete at the next level and have a lifelong love for the game. Impact Sports Wichita has 30 teams ranging from youth through high school in both Fast-pitch softball and baseball. Football teams and clinics are coming soon!
**2016-2017 TRYOUT DATES**High School Softball
Thur 8/4/16
High School Baseball
Sun 8/7/16
Youth Baseball
Sat 8/6,13,20/16
Youth Softball
Sat 8/13,14,27/16. For full Age Groups, Dates, & Times visit the
Impact Sports Page
.